Carol Roberts Couture Bridals Dreams Day SPA.
→
Страницы, которые вам также могут понравиться
Если Ваш браузер не поддерживает JavaScript, пожалуйста, читайте содержимое страницы ниже:
Carol Roberts Couture Bridals Dreams Day SPA.
→
Kingstown House | Kingstown Road | Carlisle | CA3 0DE | 01228 597597 | aileen@dreamsdayspa.net | www.dreamsdayspa.co.uk You need to look and feel your absolute best throughout your special day. Getting the right look and then retaining the bridal glow is sometimes not easy. Make-up is the icing on the cake, to all of your hard work and excitement. It's the one thing that will make your day complete and create a memorable bride. It is every bit as important as your dress and hair. While a visit to the hairdresser may be on a brides list of "must-dos", many still struggle away with their own make-up on their wedding day. It is possible to do a great job yourself, but why put yourself under such pressure when you least need it. Remember bridal make-up is very different to what you would wear on a Saturday night out. Perhaps you should consider leaving one of the vital aspects of your wedding to an expert, allowing you to relax and enjoy being the focus of attention.
I have been a professional Wedding Make-Up Artist and Beauty Therapist for over 24 years, specialising in achieving a radiant skin and a flawless complexion. Myself and my team will work with you before your wedding day, to create a unique look that you will love. Whether you want to be fresh, dewy, natural or glamorous, we will be with you on the day, ensuring that you walk down the aisle looking confident, beautiful and dazzling. I am passionate about making brides look outstanding and to achieve this I work with a selection of the best brands available, including the celebrity loved Bare Escentuals, Derma Blend, Laura Mercier, Tom Ford and Airbase.
Airbase is a favourite of many British based TV and film make-up artists. It is used by professionals working on famous catwalk models and glossy magazine shoots. Make-up is sprayed onto the skin producing speedy unrivalled results. MY BRIDAL SERVICE: Includes a pre-wedding make-up trial, six to eight weeks before the event. This allows time to treat any skin conditions, tint lashes or apply individual eyelash extensions if required. I encourage the bride to bring along inspirations – pages from magazines, fabric samples and floral ideas to give me a clear idea of what colours, textures and styles that inspires you. ADDITIONAL SERVICE: My wedding service covers all members of the wedding party from flower girl to mother of the bride. I offer a friendly, fun and honest service that people recommend again and again.
My services are mobile so I am able to travel to wherever you require which means a more relaxing enjoyable experience for you and your bridal party. If there are a large number in the party, I will bring one or more assistants for the day. Achieve that perfect look on the most important day of your life, with the help of make-up artist Aileen Williamson facebook.com/dreamsdayspa twitter.com/dreamsdayspa
Congratulations on your forthcoming wedding Carol Roberts Couture Bridal is situated in the heart of historic Carlisle and was created to give brides the ultimate in service, style and choice when it comes to the all-important decision of choosing a wedding gown. If it's vintage glamour, classic chic or full on fairytale, we have an amazing collection of stunning gowns from British and International Designers who are leading the way! Keep an open mind when you are choosing your wedding gown. A dress can really come alive when tried on, and the final touches are so important when creating the overall look. Choosing a dress couldn't be easier in the luxurious surroundings of Carol Roberts Couture Bridal. Spread over three floors and decorated in a French chic style, Brides and their bridal party can relax with complimentary refreshments and not worry about the time.
We are a team of passionate, caring and experienced ladies who will always go that extra mile no matter what because we just love what we do. Understanding that every bride is unique is reflected in the service that we give which is tailored to the Bride's individual requirements; so her special day exceeds her expectations. We have built our excellent reputation through testimonials, dedication and honesty. Carol Roberts Couture Bridal 19 Warwick Road, Carlisle Cumbria CA1 1DH Tel: 01228 596332 info@carol-roberts.co.uk www.carolrobertscouturebridal.co.uk C R   Couture Bridal Front cover photograph by Julie Winspear Photography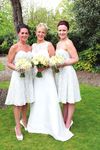 Aroma Florist F L O R I S T R Y F O R A L L O C C A S I O N S 01228 599699 aromafloristcarlisle@gmail.com www.aromafloristcarlisle.co.uk Unit 60 The Market Hall Scotch Street Carlisle CA3 8QX A Stunning bride deserves a stunning cake, Allow Tiara Tiers To create an exquisite wedding cake designed exclusively to enhance your special day T: 01228 675 818 M: 07787 114 767 E: tiaratiers@aol.com W: www.tiaratiercakes.com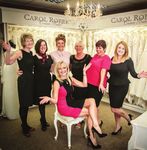 FROM 24 MONTHS ◊ The Dress - start looking early for your perfect style. Take into account the time of year and whether your wedding is traditional, themed or informal. ◊ Decide the date and place of wedding. ◊ Consult both sets of parents, draw up your guest list. ◊ Book your photographer/videographer. FROM 12 MONTHS ◊ Apply for marriage licence with local Registrar if planning a civil ceremony. ◊ Decide on the colour scheme of your wedding. ◊ Order your dress, attendant's outfits and accessories. ◊ Order the wedding cake and favours. ◊ Book florist and choose arrangements for bouquets, church and reception site.
◊ Book your desired transport to and from the ceremony. ◊ Book a toastmaster if required. ◊ Book your honeymoon and apply for passports. ◊ Reserve marquees and rental equipment if necessary. FROM 6-9 MONTHS ◊ Select a stationery company for invitations, order of service, menus, table plan, place cards, etc. ◊ Select and book musicians, DJ and entertainment. ◊ Arrange hire of suits for groom, best man, fathers and ushers. ◊ Book decorations and balloons for the reception. ◊ Order your wedding rings. This will allow time for custom designs and inscriptions.
◊ Book dental appointment for getting your teeth whitened and make necessary arrangements for any cosmetic surgery for that perfect wedding day smile. PLANNING YOUR SPECIAL DAY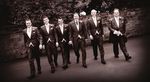 FROM 2-4 MONTHS ◊ Compile wedding present list and register. If you already have a home together, consider registering with a travel agent for gift vouchers to use for your honeymoon or future dream holiday. ◊ Send out invitations and keep track of RSVP,s, gifts and thank you notes. Don't forget a directions map and local accommodation list for out of town guests. ◊ Discuss details of menu with venue or caterer. ◊ Schedule rehearsal time and dinner. ◊ Buy any special lingerie your dress requires and take to your next fitting. ◊ Buy shoes and start breaking them in around the house. ◊ Go shopping for mums' outfits, your going-away outfit and honeymoon clothes. ◊ Make appointments with hair and beauty salons. ◊ Select dry cleaning, gown and bouquet preservation companies. ◊ Start writing your speeches. FROM 4 WEEKS ◊ Have a trial run with hair and make-up with headpiece. ◊ Have final fittings for yourself and your attendants. ◊ Hold hen/stag night. ◊ Finalise details for the wedding and prepare check lists for bridesmaids, best man and ushers!
◊ Prepare seating plan. 2 WEEKS BEFORE ◊ Send out thank-you notes as gifts are received. ◊ Start course of tanning sessions or book self-tan appointment at beauty salon. ◊ Confirm final arrangements in detail with all services. ◊ Pick up wedding rings. ◊ Ask best man to take charge of returning the groom's and ushers clothing, if hired. 1 WEEK BEFORE ◊ Pick up your wedding gown. ◊ Notify venue/caterer of final guest count. ◊ Have facial and other beauty treatments. ◊ Start gathering wedding ensemble and pack for honeymoon. 1 DAY BEFORE ◊ Layout wedding ensemble and pack overnight bag. ◊ Have your manicure and pedicure today! ON THE DAY ◊ Relax, Enjoy and Remember...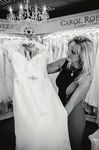 C R   Couture Bridal OUR DESIGNERS Amanda Wyatt Private Label by G Blue by Enzoani Tia by Benjamin Roberts Sottero & Midgley True Bride Nicki Macfarlane Benjamin Adams, Pink Shoes Ivory & Co, Richard Designs, Heading Up OPENING HOURS Mon 10am—4pm Tue 10am—4pm Wed 10am—4pm Thurs 10am—8pm (Late night by App only) Fri 10am—4pm Sat 10am—4pm Sun— CLOSED BOOK OUR VIP EXPERIENCE A truly unforgettable occasion for the bride and her friends. Would you like a unique experience you will cherish forever whilst choosing the dress of your dreams. Exclusive use of our bridal showrooms on an evening of your choice (Mon-Wed 6pm—9pm). Stunning Dresses, Music, Bubbly, Cupcakes & Canapés We would be delighted to share with you your exciting times ahead.
VOTED BEST BRIDAL RETAILER IN CUMBRIA IN THE 2013 AND 2014 WEDDING INDUSTRY AWARDS. Designer Bridal Gowns • Bridesmaids Dresses • Prom & Occasion Wear Shoes • Veils • Tiara's • Men's Formal Hire Wedding Day Dressing Service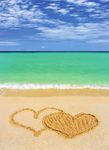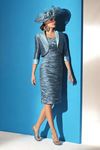 Men's Formal Hire for Groom, Best Man & Guests At Carol Roberts Couture Bridal we are delighted to bring you a dedicated Men's hire department within our spacious shop. The award winning Ultimate Formal Hire Company offers a new contemporary image and is Dedicated to style, quality and service. Our collection covers all aspects of formal wear from Classic Morning Suits, Highland Wear and Black Tie. Whether you are preparing for the biggest day of your life, planning your Prom Outfit or any special occasion we have all the choice you need.
C R   Couture Bridal FOR GROOM, BEST MAN & GUESTS HIRE 4 OUTFITS GROOM GOES FREE
LIVE BAND AVAILABLE FOR ANY FUNCTION Contact Andy on: 0777 555 6142 • www.highlystrungband.co.uk • Email: highlystrung@me.com Highly Strung Carlisle LIVE BAND AVAILABLE FOR ANY FUNCTION Contact Andy on: 0777 555 6142 • www.highlystrungband.co.uk • Email: highlystrung@me.com Highly Strung Carlisle
Step One Start with A longer than B and take A over and behind B Step Four Take A down through the loop again HOW TO TIE A CRAVAT Step Two Take A behind B and up through the loop Step Five Then over and up through the loop Step Three Take A over and behind B Step Six Bring A through the knot and tighten The Tying Knot An elegant cravat sets off morning dress beautifully and is no harder to knot than a regular tie. (Our diagram will help you perfect the technique) Alternatively, a bow tie is suitable for an evening event. Collar Co-ordinated Match your collar to your neckwear. A normal collar day shirt or wing collar shirt will work well with a tie or a self-tie cravat, and the Victorian wing collar is usually paired with a self-tie cravat. If you're wearing a bow tie, you can take your pick of any collars.
Inspired Conceptions Designing ❤ Creating ❤ Planning Gorgeous Bridal Tiaras and Jewellery Beautiful Millinery Stunning Wedding Décor and Chair Cover Hire 15% Off any order with this advert r.m_white@yahoo.com inspiredconceptions e f If you are planning a special event, 'The Event Nannies' will make sure that you can enjoy the day and have an unforgettable time. All our Staff are fully qualified and CRB checked. LYNDSEY RAFFERTY Qualified Nursery Practitioner NVQ Level 3 in Childcare & Education 15 years experience For more information call Lyndsey on 07825 916767 or 01228 542922 or email lyndseyraff@live.co.uk All artwork is © of Clever Clogs Creative
BRIDESMAIDS COLLECTION AT CAROL ROBERTS COUTURE BRIDAL
Carol and the team especially Sue are absolutely amazing, couldn't recommend them enough. Nothing's too much for them and they go the extra mile to make it a perfect experience. I couldn't wait to wear my gorgeous dress that Carol delivered on the day and I found the dress the bride service to be the best final touch. We found it really useful that everything was under one roof and can't thank carol and the team enough for all their help and being a part of my special day. Thanks girls, Love Mikaela Xxx Honestly there just isn't en how good the service was and the team, as soon as comfortable and relaxed a my from there! We had a cuts during a measuring, m gorgeous ivory dress and na took it all with a pinch of a problem, we ended up get and bridesmaid dresses fro were all very impressed wit team were, it didn't matte size 8 or size 20, the dress them all and that's thanks the girls. I just wish I could so I could keep coming back Love from, Kayleigh and Joh We would like to say a massive thank you to each and every one of you for everything you've done for us leading up to our wedding. Your patience was amazing… sorting out a bride, a groom, 2 pageboys, 4 bridesmaids and 7 groomsmen can't on been an easy job, but you've done it and everyone looked perfect, and it was all down to you!
I would recommend the dressing of the bride to anyone! Carol you were like our own fairy godmother, you helped us all stay calm(ish). It was a pleasure using Carol Roberts Couture Bridal for all our bridal needs. Love to you all, Mr and Mrs Archibald. X x x C R Couture O B  T
nough words to describe which we got from Carol I walked in I felt so and knew I'd end up getting few hiccups like power me getting fake tan on my aked groomsmen but Carol salt and nothing was ever tting the groomsmen's suits om Carol as well and they th how professional the er if they were 4ft or 6ft, ses looked amazing on s to Carol, Nina and all get married every year k in. hn Mccrickerd Xx All at Carol Roberts, Thank you all so so so much for everything, I am so lucky and fortunate to have had you all helping me find the dress of my dreams and I loved every step of the way. At no point did I ever feel anything was too much trouble and I loved that all the staff are honest and reliable. I will be recommending you to every bride to be that I know because I truly believe if you find the right bridal shop then everything else just falls into place. Carol; thank you so much for dressing me and my bridal party on the day. Everyone looked sensational and you took the stress away from everyone and were just a treasure to work with. I am not biased when I say you are the best in the business because you most definitely are. My fairy godmother every step of the way. Love and best wishes to you all, Claire xxx From start to finish carol and the team were fantastic. I went for my first appointment and I was made to feel so welcome. Carol helped me pick out a few dresses she thought would suit me and told me to pick a few I felt I liked. It turned out the ones I picked didn't suit my figure and one of the dresses carol had picked out fitted like a glove and suited My figure. This was the first time I had received this sort of help in a bridal shop I went thinking my shape didn't suit any dresses. Then I ended up getting the princess dress I always wanted. Carol explained that the box pleat pattern down the dress elongated my body to make me look taller. I really felt at ease and so comfortable in the boutique. I returned to buy my dress and look at bridesmaid dresses. I had 3 completely different girls as my bridesmaids in terms of taste, style and body shape. The dresses chosen again with help from the Carol Roberts girls looked fantastic! The choices in the store suited so many tastes. Everyone commented on how nice all our dresses were. I cannot thank Carol and the girls enough I felt truly blessed to have so much help and stunning dresses steamed to perfection. The added touch of a letter on my pillow at the hotel to wish me luck confirmed to me that Carol Roberts is a fantastic business and I would highly recommend to everyone!
5 star service in a comfortable professional atmosphere. Thank you again for all your help. Helen Rogerson x R   re Bridal T  
Ghyllmount Dental Practice | 4 Hobson Court | Penrith 40 Business Park | Penrith | Cumbria | CA11 9GQ Tel: 01768 862291 | Email: reception@ghyllmountdental.co.uk | Visit: www.ghyllmountdental.co.uk Get the smile you have dreamt of with tooth straightening in only 6 months. IPL HAIR REMOVAL IS NOW AVAILABLE TO YOU TAKE ADVANTAGE OF OUR EXCLUSIVE OFFER WITH THIS BROCHURE FREE CONSULTATIONS for 6 Month Smiles, all Botox® Treatments and Eden IPL Treatments (including patch test). 0% Finance available (excluding IPL treament). SMILE DOWN THE AISLE!
E OFFER WITH THIS B ents and Eden IPL Treatmen uding IPL treament). DON'T LET EXCESSIVE SWEATING SPOIL YOUR DAY Underarm Botox® reduces perspiration by at least 80%. Come along for a chat with our experienced and trusted practicioner, Shiona Anderton Tired of trying to manage Unwanted Hair? Ever wished for an alternative to plucking and waxing?
Favourite 3 dresses Designer . . Name/Ref No . . . . Designer . . Name/Ref No . . . . Designer . . Name/Ref No . . . . Fitting times Time . . Date . . Notes . . Time . . Date . . Notes . . Time . . Date . . Notes . . FITTING & DRESS DETAILS The most important decision for any Bride when planning her wedding is made when choosing her dress. Like every Bride you will want to wear the most beautiful dress you have ever seen. It is best to go shopping with someone whose opinion you value, but don't let them push you into a decision you may regret later. Our advice is that you should fall in love with your dress and not only look wonderful, but more importantly feel comfortable wearing it. Our trained staff are experienced in helping you choose your special gown.
Your bridal consultant today was:
Please contact Brenda Dowding on T. 01228 562112 M. 07850734919 E. brenda@gardenalia.net W. www.gardenalia.net Floral & Interior Stylist For all your Floral Designs and Extensive Prop Hire We can style your wedding to give you a Bespoke and Wonderful Look PROM & OCCASION WEAR AT CAROL ROBERTS COUTURE BRIDAL
Coco Bay the very best tanning experience 8 Earls Lane, Lowther St, Carlisle, Cumbria, CA3 8DG | Tel: 01228 542 042 | www.cocobaytanningcarlisle.co.uk GLOW ON YOUR WEDDING DAY! At Coco Bay we are dedicated to bringing you the very best tanning experience. We have many different services to suit your needs including spray tanning and high tech sunbeds. Our aim is to give you a flawless tan so choose from one of our many tanning packages. • HUGE RANGE OF TANNING PRODUCTS & HIGH TECH SUNBEDS • SPECIAL PRICES AVAILABLE FOR CAROL ROBERTS BRIDES & PARTY So come along and try us out, get some colour into your skin, and look and feel better!
Call Coco Bay Now on 01228 542042 for further information on how we can help you look and feel great on your special day 542 042 | www.cocobaytanningcarlisle.co.uk nce h pa NB & P e. igh tech sunbeds. ackages. BEDS PARTY
Whatever your event we've got it covered www.simplybowsandchaircovers.co.uk andrew@simplybowsandchaircovers.co.uk Andrew and Jaimie Johnston AreaDirectorsWestNorthumberland&Cumbria Call 01434 698699 or 07730 039582 Simply Bows and Chair Covers manufacture high quality chair covers and accessories for you to hire, for your special event. Your memorable event… knot a problem Company The Wedding Planning · Event Management Free Venue & Supplier Sourcing · Venue Styling & Décor Decorative Hire · Centrepiece Package Hire Balloon Decorations and more...
Andrew and Jaimie Johnston 01434 698798 or 07949 941220 info@thememoryknotcompany.co.uk www.thememoryknotcompany.co.uk www.facebook.com/TheMemoryKnotCo www.twitter.com/TheMemoryKnotCo www.pinterest.com/TheMemoryKnotCo
C R   Couture Bridal Wedding Day Dressing Service Carol Roberts Couture Bridal will be dedicated to you from the moment you purchase your gown and we aim to make you look and feel the best on your special day so that you can truly shine! The morning of your wedding is such an exciting time and should be stress free and fun! We all know that emotions are running high and the slightest hiccup can cause you untold stress: "Oh I forgot my jewellery" "Where's my garter" "I can't get you laced up yet I still haven't got my dress on" "If only I had a Personal Dresser" We want to offer you "peace of mind" on your wedding day with the help of our experienced staff. We will arrive in plenty of time to dress both the bride and bridesmaids leaving Mothers and maids of honour to get ready at their leisure. Your dresses will be pressed and steamed to perfection and can be delivered by your personal dresser on the day. We will make certain you look and feel fabulous!
Our Personal Dressing Service is only available when all gowns are purchased with us. (please ask for our current price list) Wedding Dress Clean and Box Service Following your wedding, we will clean your gown and pack it for you in acid free tissue paper and a beautiful handmade deluxe box. (please ask for our current price list)
The Crown and Mitre Hotel is dedicated to ensuring that your Wedding Day runs smoothly from the outset and that your day is truly memorable. Our experienced team are available to offer you as much help and advice as you may require from seating arrangements, colour schemes, floral decorations to menus, dietary requirements, drinks and entertainment. The Crown and Mitre Hotel, with its elegant sweeping staircase and high ornate ceilings make it the ideal venue for your special day. With Carlisle's largest ballroom and the elegant Greenmarket room overlooking the city centre, we can provide the reception room to suit your requirements. Our all inclusive £2500 wedding package represents fantastic value and we can of course cater for more guests as required. aT THe unbelievable priCe of £2500 For more information call: 01228 525491 email: info@crownandmitre-hotel-carlisle.com The £2500 package includes: • Maximum 50 Guests • Hire of the Greenmarket Room for the day and evening reception • Bronze Meal Package for 50 guests • Bronze Drinks Package for 50 guests • Wedding co-ordination service from the initial appointment until the big day • Red carpet arrival • Silver candelabra centre pieces with white or ivory candles • Silver cake stand and knife • Resident DJ services • Evening buffet for 50 guests • Reduced accommodation rates for your guests
THE VENUE Church or Civil Ceremony? Choosing your wedding venue is one of the most important decisions your will make. The wedding ceremony and the wedding reception can be organised separately or together. Many couples still favour the traditional church wedding ceremony followed by the reception at a local venue. In this case, the reception venue should be planned in close proximity to the church for ease of transporting guests from church to the reception venue. Increasingly popular is the civil wedding where your ceremony and reception are held together at the same venue, providing it holds a civil ceremony licence. You can check with you local authority which venues are licenced to perform your civil ceremony if this is your preferred option.
Once you have decided on a church or civil ceremony you may wish to consider the style of the venue, from a local castle or manor house, to a marquee, and now you would like that venue to be dressed. An important consideration is to make sure the venue will be able to accommodate the number of guests you are inviting to both the wedding breakfast and the evening reception. There are a vast array of venues available covering all budgets and it is well worth talking to a number of venues to enquire whether they offer preferred rates for weekday weddings, whether they provide a wedding co-ordinator/toastmaster/ cake stand/red carpet service included in the price, and whether they offer a set price for a set number of guests.
Remember, popular venues will be booked up to 2 years in advance, so once you have made your decision do not delay in booking the wedding venue for your special day.
& CATERING SERVICES 1A Warwick Road Carlisle CA1 1DH 01228 317857 38 Front Street Brampton CA8 1NG 01697 742888 We offer a range of outside catering to compliment every occasion from business meetings to funeral tea's to birthday, christening & wedding celebrations. We can provide a lay and leave or fully uniformed waitress service; catering can be tailored to the individual requirements for every function or event depending on the facilities within your chosen venue. E: thesandwichbar@btinternet.com www.thesandwichbarandcateringservices.co.uk Receive a 10% DISCOUNT at time of booking with this advert on all outside catering, quoting ref: CAROL ROBERTS COUTURE BRIDAL CHOCOLATE FOUNTAIN AVAILABLE for weddings & all occasions Merienda is a modern relaxed cafe-bar situated in the centre of Carlisle, where you can sip a latte whilst relaxing in lovely surroundings, or play a game of scrabble while enjoying a spot of lunch.
We use locally produced food and drink wherever possible and also try hard to incorporate a wide range of fairly traded products on our menu. We're involved with Cumbria's vibrant art scene, showcasing and selling graduate art work. We also hold weekly music nights where local musicians can come and show off their talent. Above all, Merienda is a place where people can get together, have a good gossip and relax! 12 Treasury Court, Fisher Street, Carlisle CA3 8RF Tel: 01228 595259
WEDDING COSTS Who pays for what? Traditionally, the bride's family handle all the wedding expenses. However, in recent years there has been a shift in tradition and usually who pays for what is really a question of who is willing and able to pay. The most important consideration is to set a budget and if the bride's family is unable to bear the full costs, then talk to the groom's parents as they may be willing to contribute. It is also now becoming customary for the bride and groom to pay towards some of the expenses. We hope the traditional division of wedding expenses will help you to budget for your special day. The Bride • Groom's wedding ring • A gift for the groom • Bridesmaids dresses • Gifts for attendants/bridesmaid • Hen Party The Bride's Family • Brides dress • Wedding invitations • The wedding reception • Gifts for the newly weds • Photographs • Rental of church/choir/organist • Flowers for church/reception • Bridesmaids' bouquets • Transportation to ceremony/reception The Groom • Brides wedding ring • A gift for the bride • Banns, wedding licence and certificates of marriage • Morning suits for best man and ushers • Gifts for best man and ushers • Brides bouquet and going away corsage • Buttonhole flowers for all men in the wedding party • Mothers corsage • Fee for clergy • Stag party The Grooms Family • Honeymoon • Gift for newlyweds
Fabulous function rooms accommodating up to 220 guests Civil licensed venue Discounted accommodation rates available £300 CASH BACK ON WEDDINGS AT HALLMARK HOTEL CARLISLE Hallmark Hotel Carlisle, Court Square, Carlisle CA1 1QY T: 01228 531951 E: carlisle.events@hallmarkhotels.co.uk www.hallmarkhotels.co.uk/carlisle The cash back offer applies to wedding packages booked for dates in 2014 & 2015 Offer applies to new bookings only. Quote "Carol Roberts Bridal" at time of booking to qualify for this offer. Offer subject to contracted minimum numbers from day / night wedding packages. This promotion can be withdrawn at any time.
Worldwide Travel Connection Ltd Carlisle 01228 409850 Penrith 01768 865918 your local independent travel agent www.wtcfm.com Reflections PROFESSIONAL TRIO OF VIOLIN,CLARINET AND PIANO Providing music for weddings and events North-west Trio who will travel to Cheshire, Shropshire, Yorkshire and Cumbria. We have an extensive repertoire from classical to popular songs. We also offer bespoke programmes upon request. Contact Lynne on 07951 853391 or email lynneracz1@hotmail.co.uk Visit www.yourdaylivemusic.co.uk
heather glen 01768 896219 www.heatherglencountryhouse.co.uk WEDDING VENUE | RESTAURANT | FUNCTION HIRE | EVENTS We are one of Cumbria's most unique weddings venues. Located in the heart of the Eden Valley offering picturesque views and the exclusive use of our venue and accommodation. Licensed for Civil Ceremonies • Tailored Wedding Packages Personal Service & Advice • Fixed Price Packages from just £2895 country house AINSTABLE VILLAGE, CARLISLE CA4 9QQ The Tithe Barn St Cuthbert's Church ST CUTHBERT'S CHURCH CARLISLE, CUMBRIA Please contact Revd. Keith Teasdale for any further information 01228 521982 www.stcuthbertscarlisle.org.uk The Tithe Barn is thought to have been built in about 1480 by Prior Gondibour. Semi derelict by 1970, it was purchased and restored by St Cuthbert's Church and has been used as our Church Hall since then. It is a multi-purpose building and is widely used for birthday parties, christenings, funeral teas and weddings. It can also be used for corporate hospitality events, theatre productions, dance groups etc. To book this venue, please contact Sandra Teasdale on 01228 810599. St Cuthbert's Church is open daily for visitors with Sunday services at 8am & 11am and Wednesday service at 10am.
St Cuthbert's Church is available for baptisms, weddings and funerals. The Church has a unique moving pulpit, a fourteenth century window, a window commemorating our hospitality to a Latvian Lutheran congregation, and a very attractive series of windows depicting the life of St Cuthbert. © Bridal Publications • Tel: 01253 716400 • 209WB14/19
IRRESISTIBLE 29 Warwick Road Carlisle Telephone 01228 524506 www.genevieves.co.uk Look fabulous with confidence and style MOTHER OF THE BRIDE & GROOM SPECIALIST. Genevieve of Carlisle are delighted to offer you expert advice in carefully choosing your wedding outfit from our award winning designers Our collections also include: and many more.